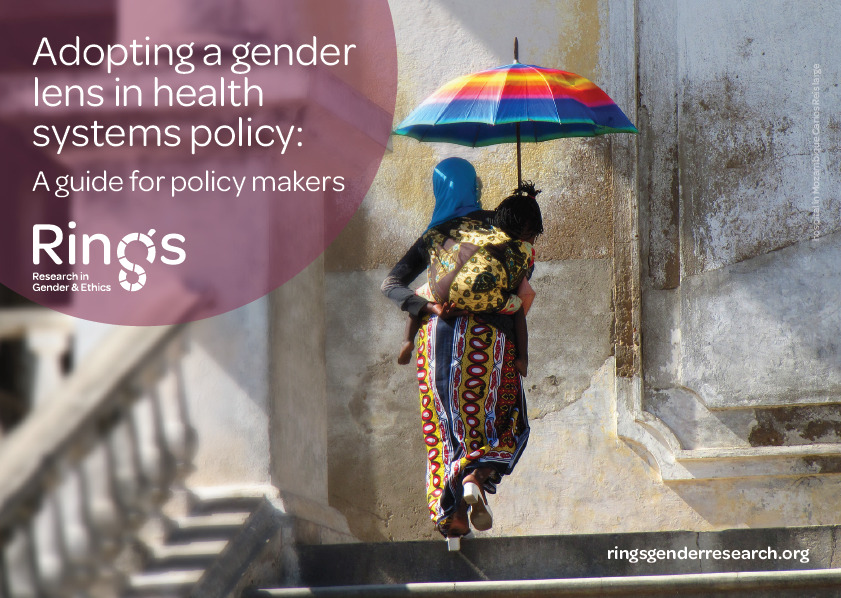 A gender lens in health systems policy: A guide
Policy makers should consider gender at all levels of the health system, and in all activities. This would lead to a more equitable health system that serves everyone, and meets health goals. Many policy makers are interested in gender equity, but lack guidance on how to implement changes in the health system.
Questions of gender are dealt with poorly by pre-existing health systems models. In 2018, Percival and colleagues analysed post-conflict health systems to define the attributes of a gender-equitable system. They argued that a gender-equitable health system would:
Present equitable opportunities for men women and people of other genders who are health professionals working within the health system.
Produce relevant sex-disaggregated health information that shapes policy.
Ensure men, women and people of other genders, across the lifespan, are able to access and utilize services unimpeded by financial, social, and geographic barriers.
Address the most urgent needs of men and women across the life span in an appropriate manner.
In this guide, we define what a gender-equitable health system looks like. We provide a set of updated benchmarks that health policy makers can use. The guide is structured according to the health systems building blocks with an introduction to the issues and a set of considerations that policy makers should take into account.
Case studies from Cambodia, Democratic Republic of Congo, Kenya, Liberia, Malawi, Sierra Leone, South Africa, Tanzania, Uganda and other countries are included in the guide. These provide real world examples of the interplay of gender and health systems function.
The authors and advisors of the guide were brought together at a meeting organised by the KEMRI Wellcome Trust Research Programme. This was funded by Advancing Learning and Innovation on Gender Norms (ALIGN), an initiative led by the Overseas Development Institute (ODI). The ARISE Hub also provided financial and intellectual support to the guide.