Communication and Strategic Planning
Do you want to maximise impact and get your message out? We provide communication support to researchers and NGOs. Whether you have a small job, like the publication of a range of policy briefs, or you need full time management of a communications team over the longer term, we are here to help.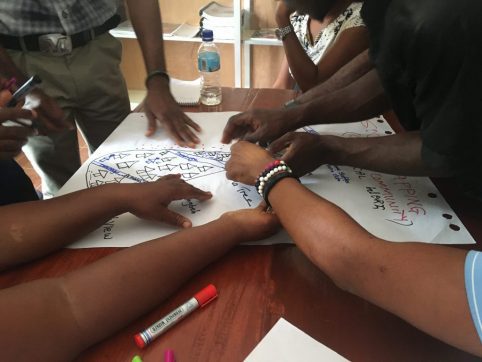 Charting some of the challenges that you might run into conducting participatory research on health.
Featured output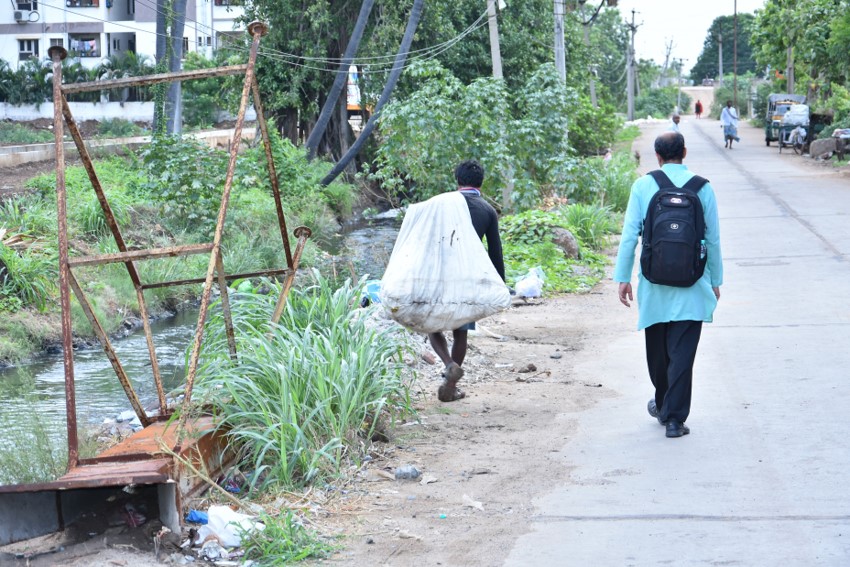 Shadowing Kishore is a new photo essay from Prasanna Subramanya Saligram of ARISE. Learn more about their research on waste picking in India.
Featured website
Pamoja Communications designed, wrote and manages a micro-site that gives up to the minute guidance on the ethics of health systems research. Day-to-day dilemmas will help you navigate through the difficult moments in your work.
Testimonials
"Pamoja Communications has transformed the way I think and talk about research uptake. Kate has generously shared her knowledge to develop capacity and patiently supported our efforts to ensure our research findings are taken up at all levels of the system. Without her involvement REACHOUT would not have anything like the global reach and impact it has had. I cannot thank her enough."

"I've worked with Kate for 5 years on several projects, in which I have seen her work tirelessly to orient us towards useable, pragmatic outputs that transform local, national and global public health policy. Her impact has been profound, within our projects and within our teams, as she has built capacity at every stage, almost instinctively, it seems. I can't overstate her value to our team and look forward to ongoing collaboration."

"Kate has been an invaluable member to our team. Her expertise in research dissemination and uptake have helped our research project to grow and gain important and relevant impact. She is proactive in seeking out opportunities for engagement and influence. Her passion and commitment to her work ensures that every output is produced to a high standard and makes her a delight to work with."

"Kate is committed, passionate and inspiring to work with.  She works to ensure that our ideas and outputs reach those with the power to make a difference.  Her ability to support people at all levels to find the key messages or stories, frame and target them appropriately, and build essential support relationships and networks is complemented by an amazing energy, creativity and sense of fun.  A winning formula!"

"Kate Hawkins is a communication and research uptake guru, a trainer with effective interpersonal relationship skills…she writes clear, accurate and engaging pieces of research that has helped in influencing policy and practice in Asian and African countries within the REACHOUT Consortium! The way she packages messages makes it much easier to access too! I have enjoyed working with Kate!"

"Kate has been phenomenal in growing and sustaining visibility for the REACHOUT and USAID SQALE projects, building capacity of researchers to communicate their work simply, clearly and effectively. My colleagues at LVCT Health and I learned a lot from her that we apply everyday including writing and publishing blogs and briefs and maintaining a social media presence to promote our work. In short she is the best communications and knowledge management expert I know!"

"Kate is extremely good at helping researchers to articulate their work in a way that is accessible to a wide range of audiences. I have been very fortunate to receive her excellent training on research uptake and communication. I believe she provides an excellent service and I would love to work with her again in the future."

"I've been lucky enough to work with Pamoja for nearly a decade on a wide range of projects – Realising Rights, REACHOUT, RinGs, ReBUILD and the Thematic Working Group on Community Health Workers. Kate is superbly skilled at research uptake: training and supporting colleagues to understand and apply concepts and approaches to maximise impact and in so doing building cultures of mutual support. She is extremely gifted in identifying windows of opportunity for influence and making influence happen. Thanks Kate and I look forward to learning more from you"

"Kate combines an amazing skill set in research uptake with a deep commitment to build capacities, amplify marginal voices and deepen connections to promote rights-based development.  She is an inspiration to me and many others"

"Working with Kate since July 2016 on the COUNTDOWN project and now on the Thematic Working Group for Supporting and Strengthening the role of Community Health Workers in Health Systems Development has been nothing but inspirational. Kate is full of ideas, very professional and steers the agenda to the key issues whilst offering solutions on a way forward. Excellent strategic mind on communications, she leaves a very positive impact on the lives she touches. Thank you Kate for all the great work you do!"