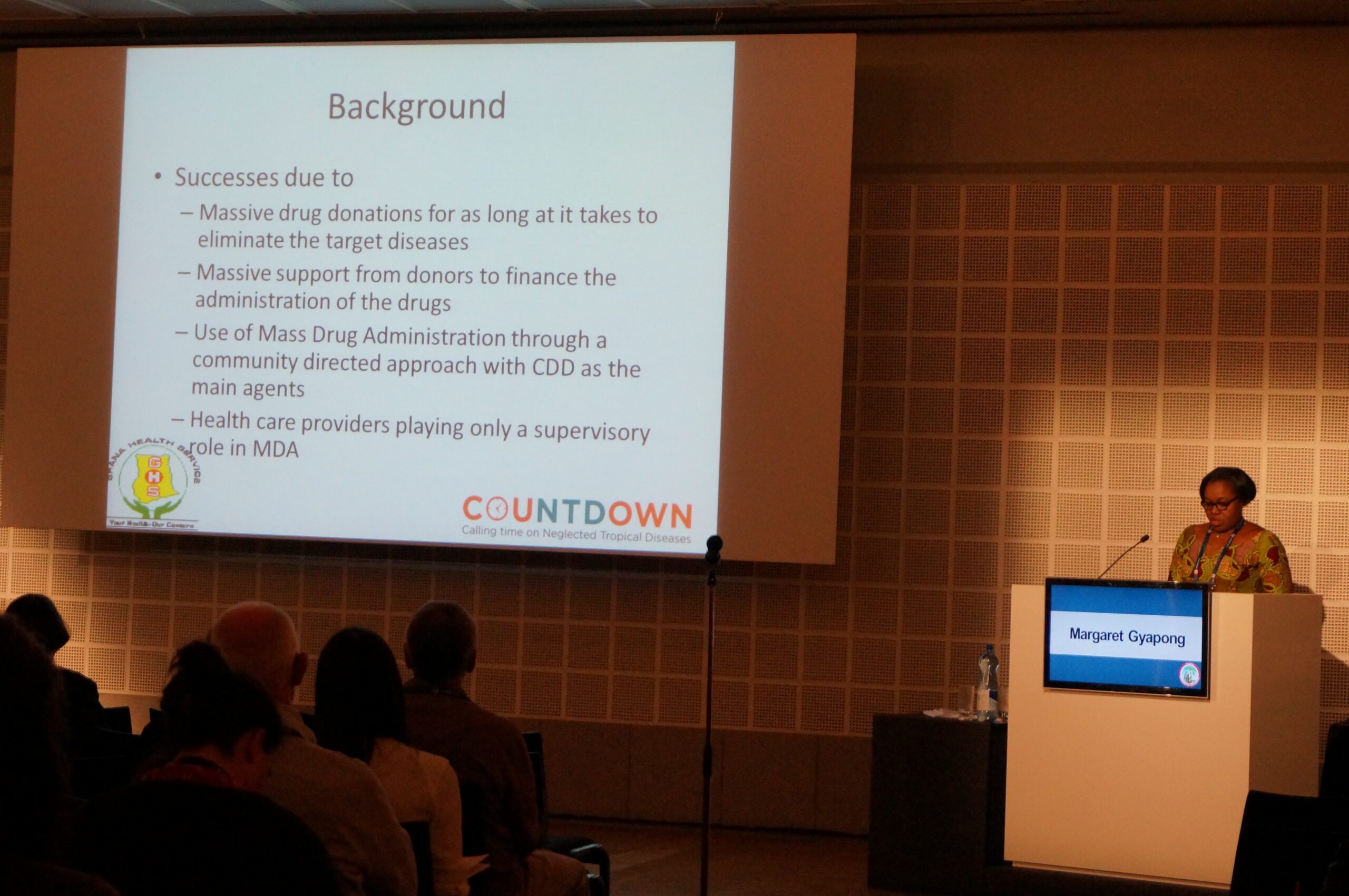 COUNTDOWN on NTDs
People and communities affected by Neglected Tropical Diseases (NTDs) are among the most economically and socially disadvantaged and vulnerable people on the planet. Illnesses such as onchocerciasis, lymphatic filariasis, soil-transmitted helminthiasis, schistosomiasis, and trachoma are spread via worms, snails, and flies. While they can be treated with anthelminthics and antibiotics, they continue to cause ill-health and disability on a massive scale. There is an international consensus that these diseases must be tackled as part of the push to universal access to health services. Pharmaceutical companies provide many of the medicines needed for free. Mass Drug Administration programmes have managed to connect with huge numbers of those in need.
The World Health Organisation (WHO) define NTDs as a diverse group of communicable diseases that prevail in tropical and subtropical conditions in 149 countries that affect more than one billion people and cost developing economies billions of dollars every year.  The impact of NTDs remain understated and underestimated because these diseases remain asymptomatic for long periods of times and the symptoms when manifested, do not directly point to the original cause. Areas where the disease remain endemic are often remote and not easily accessible, proving a hindrance to treatment and future prevention. Additionally, the stigma associated with having NTDs mean that diseases go unreported. Those suffering from the diseases often do not seek help or treatment due to shame associated with having a deformity, disability, scars, mental health issues.
COUNTDOWN was a five year Department for International Development (DFID)-funded project which brings together innovative and multi-disciplinary neglected tropical disease (NTD) researchers, policy makers, practitioners and implementation research specialists from Cameroon, Ghana, Liberia, Nigeria, the UK and the USA.  It produced research evidence to contribute to reducing the morbidity, mortality and poverty associated with NTDs through increasing knowledge and capacity, to cost-effectively scale-up sustainable control and elimination of NTDs as a public health problem.
Pamoja was part of the proposal development team that drafted the successful bid and went on to manage the communication function of the consortium for a year. This included creating a website, branding and logo for the consortium as well as putting in place management and other systems to enable the consortium to get research into policy and practice.