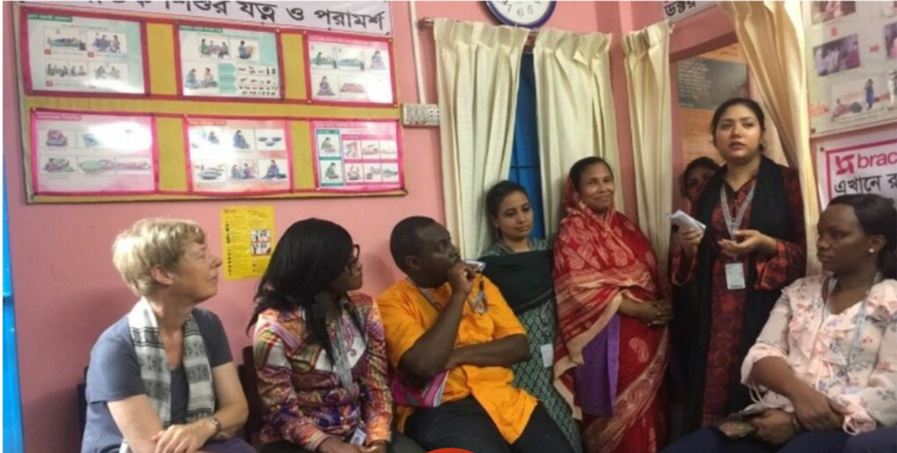 ARISE Consortium
ARISE was launched in January 2019, and funded by UK Research and Innovation's Global Challenges Research Fund, this ambitious new programme will run for five years and it aims to catalyze change in approaches to enhancing accountability and improving the health and well being of poor, marginalized people living in informal urban settlements. ARISE will do this by collecting data, building capacity and supporting people to exercise their right to health. The project will work closely with – and be guided by – communities themselves: vulnerable people living in informal settlements who are often 'off the map'. ARISE is implemented in Bangladesh, India, Kenya and Sierra Leone.
Addressing the challenges in informal urban settlements requires a new understanding of how to strengthen accountability for improved health and wellbeing across a range of public and private, informal and formal actors. Effective accountability for change can be advanced by 'vertical integration' of accountability strategies, in the form of broad coalitions of champions within and beyond formal spheres of power, coordinating action at multiple levels to tackle the root causes of unequal access to services and opportunities.
ARISE will harness the capacity of poor people in informal urban settlements to collect, analyse and communicate their experiences of inequities, well being, health and governance, and build alliances for enhanced governance and accountability, both within settlements and with decision-makers.
We manage the communication across the five participating countries, we are responsible for strategic decisions, we provide capacity development in the form of training and tools and we guide research uptake efforts. We also support ARISE by managing their social media sites, managing and updating their websites as well as organizing and participating in meetings.
View some of the outputs from ARISE