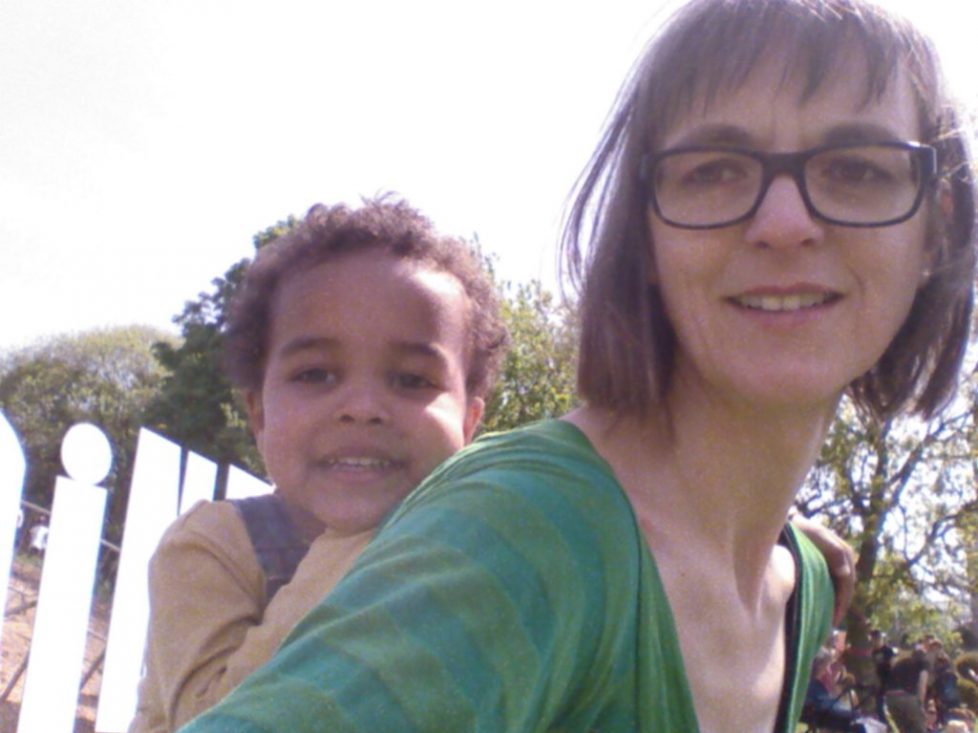 Tell me a bit about yourself and the work you do?
My name is Beate. I grew up in Germany and are married in Uganda to Dr Pius Ojara. Currently, I live in Nairobi with our nearly five-year-old son. With a background in Social Education and Global Health, I currently pursue a PhD with the Liverpool School of Tropical Medicine and LVCT Health. I am passionate about participatory work, research and learning.
What's the last thing that made you laugh or feel really happy?
My son made me laugh when, in a slightly tense moment, he proposed that I do some breathing exercises, "mummy, just breathe, breathe in and breathe out, in and out."
Can you give us a recommendation for a good book? Why do you like it?
I recommend Andrew Rugasira's "A Good African Story" about his company and the challenges that he has faced – and overcome – as an African entrepreneur in building a global coffee company. I also read a lot of books to my son. We enjoyed learning about Maria Montessori and her way of teaching in the "Little People, Big Dreams" series; and about Mae Jemison, the first African-American woman in space, in "Look Up!". We enjoy reading "African Tales" and about the countries and cultures where these tales are told; including the "home of the baobab" trees, Madagascar where the story "Thank You, Baobab Tree!" takes place.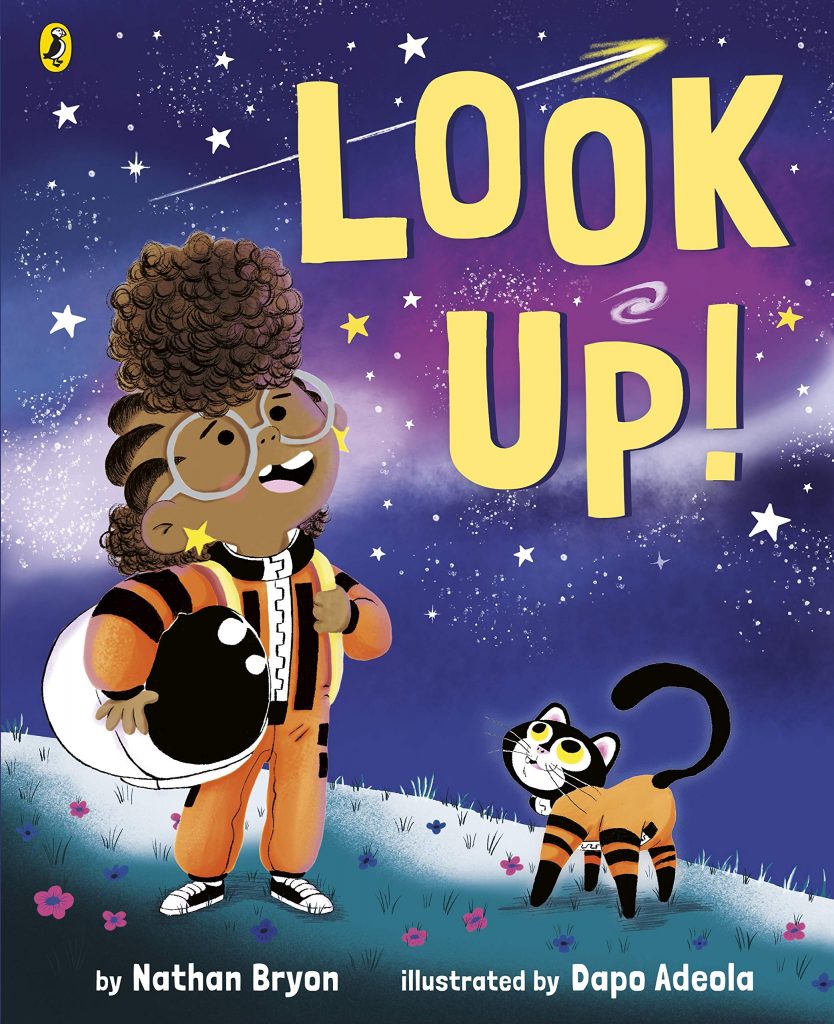 Do you listen to podcasts? Do you have any you suggest we try out? Why?
I am more of a TED-talk person than a podcast person if these categories exist. I recommend some talks that I recently made my Secondary school-aged nephews watch and discuss as part of their extra curricula learning during home schooling: "The danger of a single story" by Chimamanda Ngozi Adichie; "The Urgency of Intersectionality" by Kimberle Crenshaw; and "Hidden figures leading Global Health" by Sally Theobald.
What's your favourite smell? Why?
This depends a bit on the time of the day and year: Coffee in the morning; Cinnamon and Vanilla when I bake, especially during Christmas season; Lavender when I wash my hands; the smell of Mangoes reminds me of the mango season in Northern Uganda (usually in May); the smell of camp fire reminds me of summer camps during childhood; and the smell of fir trees and freshly cut grass reminds me of the Black Forest where I grew up.
Do you have a favourite song or piece of music that gets you singing and dancing?
What TV or film do you find entertaining? What would you recommend and why?
I really enjoyed "Hidden Figures". This story of African-American female mathematicians who worked at the National Aeronautics and Space Administrations (NASA) during the Space Race is loosely based on a non-fiction book by Margot Lee Shetterly.
What's your favourite meal? Why? Does it have any significance?
Every Monday, we receive a farmshare basket with lots of yummy organic vegetables grown at Mlango Farm, just 45 minutes away from the hectic city centre of Nairobi. Over the last months, the variety of vegetables delivered made me try a lot of new recipes, including a Kenyan dish called "Mukimo". The "quick chickpeas with swiss chard" is one of my favourites.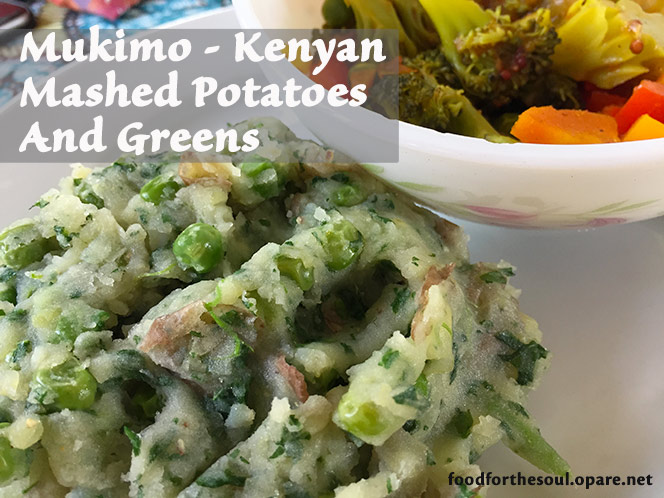 Who would you recommend we follow on social media? Why?
I recently discovered the #MuseumFromHome, #MuseumBouquet, and #SongsofComfort hashtags. I find the music, videos and images, as well as the generosity and solidarity of people who produce and publish them uplifting.
What are you doing in your photo?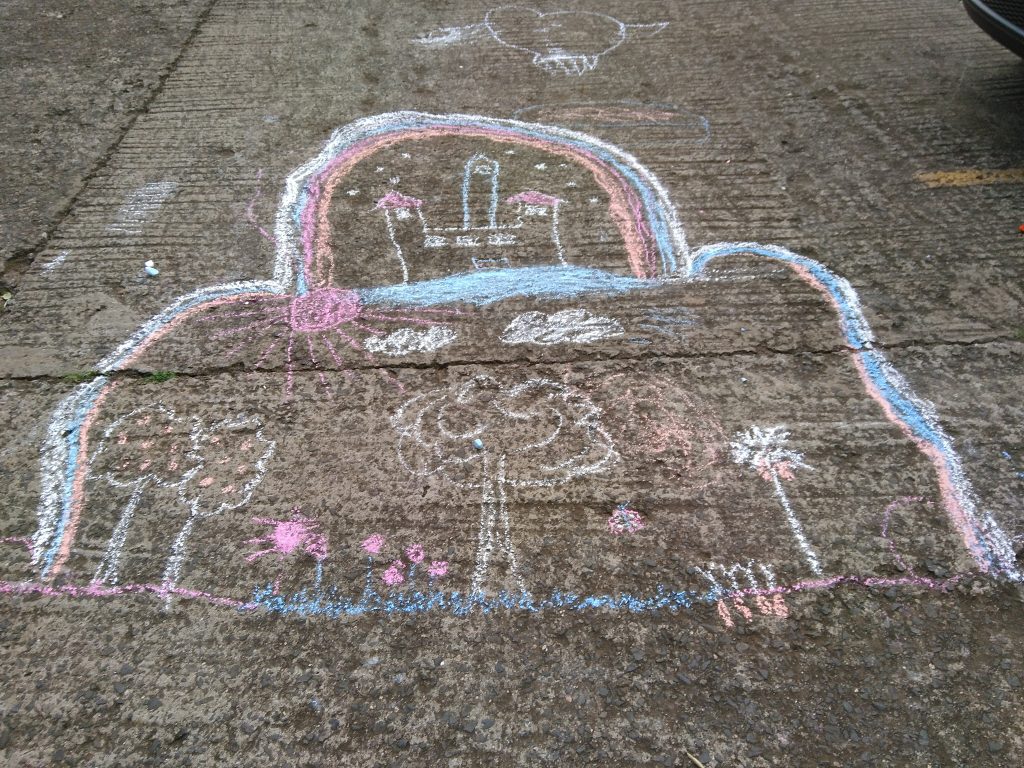 The photo shows a drawing that my son and I drew with street chalk. While we enjoy drawing together, on paper and the yard, and I enjoy seeing the world through his eyes.
Do you have any tips for how we can spread more kindness and happiness?
"Privilege is invisible to those who have it." This quote has accompanied me for some time and helped me to increase my awareness of my own privileges. To me, reflecting on own privileges is a way towards solidarity and compassion, kindness and happiness.
Do you have a particularly supportive colleague that you would like to celebrate? What makes them great?
First, I celebrate Dr Lilian Otiso, Executive Director of LVCT Health, my host organisation in Kenya. Her initiatives and support for internal learning and exchange, both online and face-to-face, have helped in increasing knowledge, debunking COVID-19 myths, and creating a sense of togetherness at times when some work from home while others keep the health services running. Second, I celebrate LVCT Health programme staff, Mary Kerubo, Yvonne Ngoya and Grace Wairimu, and research partners, Faith Munyao, Jane Muturi and Veronica Mwania, for their motivation and passion, and our participatory learning and reflections. During the COVID-19 response, Grace, Mary and Yvonne represent all colleagues who ensure that GBV and HIV services continue.